United States



The Opportunity
We are seeking a highly motivated and experienced Customer Training Manager to join the Seamless.AI team as the Customer Training Manager. You will play a crucial role in ensuring our customers have the knowledge and skills to effectively utilize Seamless.AI products and services. You will be responsible for designing and delivering customer training programs through various channels, including daily webinars, on-demand recordings, and creating new training curriculum. Additionally, you will actively seek and incorporate customer feedback to continuously improve our training programs and educational materials.
Responsibilities
Conduct daily customer webinar training sessions to educate customers on Seamless.AI product features, best practices, and industry trends.
Create high-quality, engaging on-demand training materials for certification, such as video tutorials, user guides, and interactive modules to cater to diverse customer learning needs.
Develop and implement a comprehensive training curriculum that maximizes customer adoption, product usage, and retention rates.
Collaborate closely with cross-functional teams, including Product Management, Onboarding, Marketing, and Customer Success, to ensure training programs align with product updates, launches, and customer needs.
Collect and analyze customer feedback regarding training effectiveness and incorporate insights to enhance one-to-many training programs and education.
Stay up to date with industry trends, best practices, and training methodologies to continuously improve the training materials and delivery methods.
Identify training gaps and work with relevant stakeholders to develop new training content and resources.
Familiarity with multimedia tools and software used to develop e-learning resources.
Analytical mindset, with the ability to assess training program effectiveness and make data-driven improvements.
Maintain accurate records of training activities, customer participation, and performance metrics. Develop plans to improve CSAT / NPS / Scores of training programs over-time.
Customize training content to meet the specific needs of different customer segments or industries.
Collaborate with cross functional teams to continuously improve training offerings based on customer feedback and changing market trends.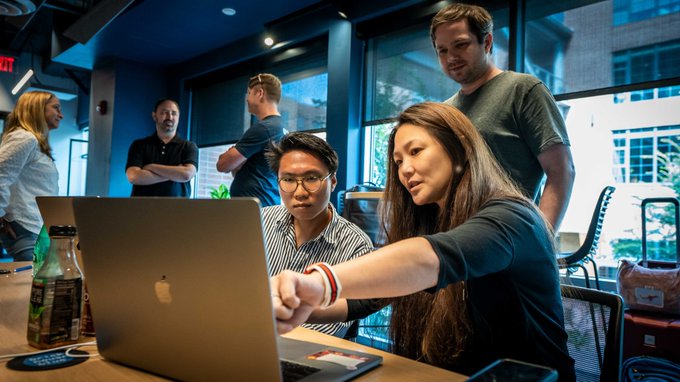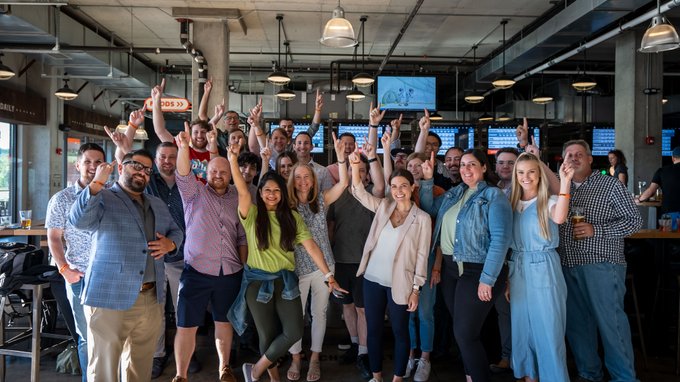 Preferred Qualifications
Minimum one year of customer facing training experience
Experience with Learning Management Systems (LMS) or similar training platforms.
Familiarity with customer success strategies and methodologies.
Certification in instructional design or adult learning.
Seamless.AI product experience


Check out what our employees think about working at Seamless: CLICK HERE
Seamless.AI has been delivering the world's best sales leads since 2015. Our product is the first real time, B2B search engine helping sales teams maximize revenue, increase sales, and easily acquire their total addressable market using artificial intelligence. We have been recognized as one of Ohio's fastest growing companies and won 2020 Best Places to Work, LinkedIn's Top 50 Tech Startups in 2020 and 2022, and Purpose Jobs 2023 Best Workplace Culture and Best Work-life balance. We are an equal opportunity employer and value diversity at our company. We do not discriminate on the basis of race, religion, color, national origin, gender, sexual orientation, age, marital status, veteran status, or disability status. Visa Sponsorship is not included in our hiring package. Applicants will need to be authorized to work in the U.S.